Akmal is a highly motivated coach with over 10 years of experience in the fitness industry. He is passionate in helping his clients improve their quality of life through health and wellness. He has had the pleasure of working with people of different age groups ranging from 14 to 65 years of age, and fitness levels from beginners to professional athletes.
Having a background in multiple sports, including Sanda boxing, muay thai, rock climbing, football, and track and field, among others, Akmal has gained a deep understanding of fundamental movement patterns and diverse approaches to fitness tailored to each individual's unique needs and goals.
His greatest fulfillment as a coach comes from witnessing clients embrace sustainable and consistent lifestyle changes that enhance their physical and mental well-being.
He firmly believes in the adage, 'The best workout for you is the one you enjoy doing and can do consistently'.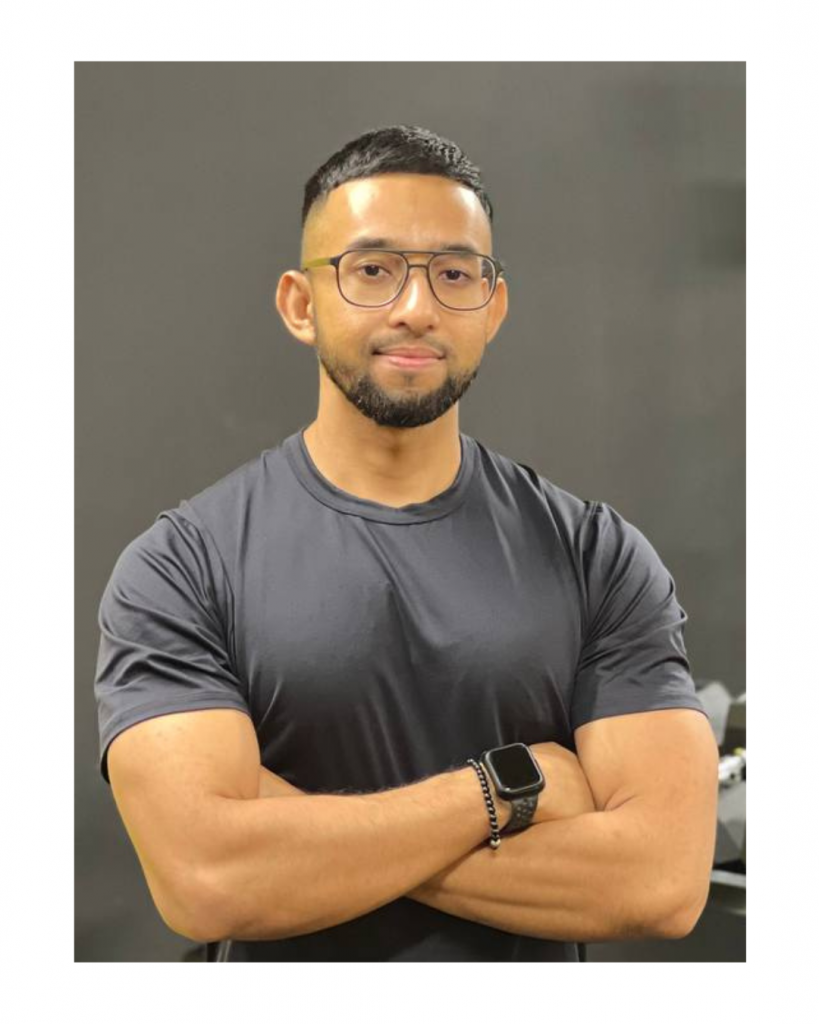 ACE Certified Personal Trainer

Bachelor of Science (B.Sc.) Sport and Exercise Science

United States Sports Academy (USSA) Certified Personal Trainer

International Sports Academy (ISA) Certified Personal Trainer

Academy of Sports and Exercise Science (ASES) Sports Nutrition

Balance Fitness & Nutrition (BFN) Certified Functional Fitness for Pregnancy and Post-Partum
Fat Loss
Functional Training
Strength & Conditioning
Pre-Natal and Post-Partum Training