Atiqah, a mother of one, embarked on her fitness journey in 2018. With a background in the arts, she aspired to pursue a career as a professional performer in musical theatre, which motivated her to obtain a Diploma in Arts Management from the Nanyang Academy of Fine Arts (NAFA). However, despite her love for the performing arts, she switched careers to become a fitness professional.
Atiqah is fervent about helping society, particularly women and mothers who desire to reintegrate fitness into their lives. Although she only began her interest in kettlebells a year ago, she has already become a passionate kettlebell athlete.
As a coach, her goal is to promote healthier and happier lifestyles for individuals and instill confidence in both herself and her clients through strength training.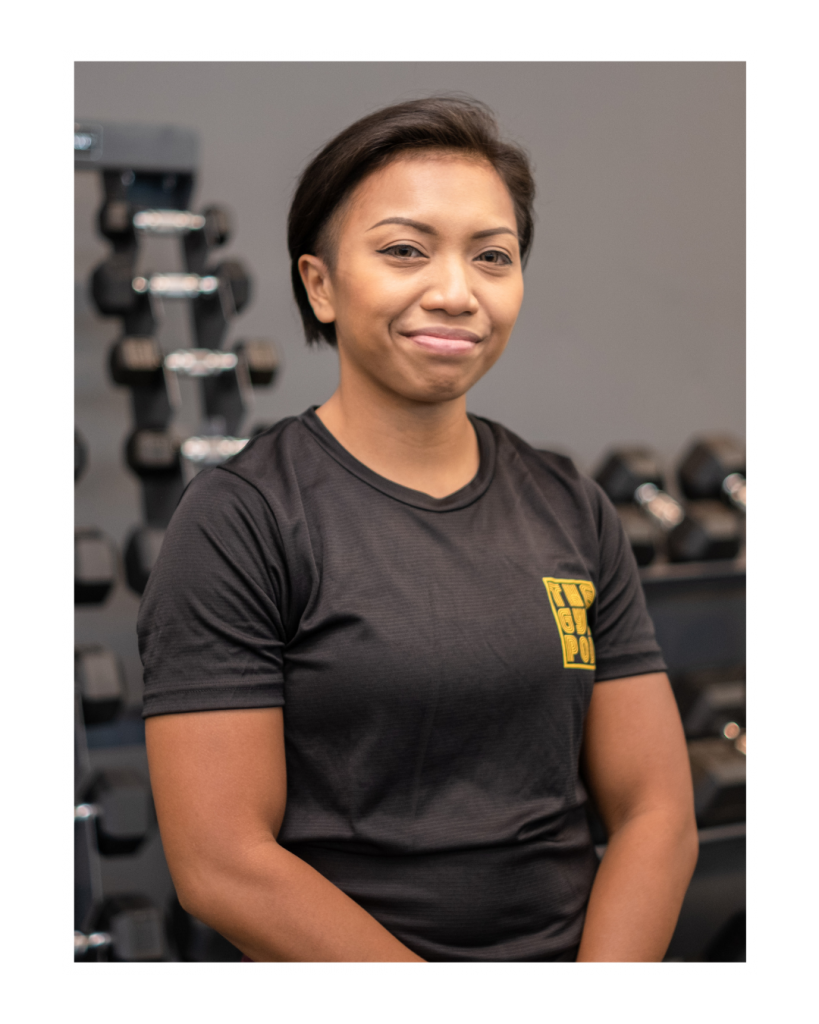 NCSF Certified Personal Trainer
FIT Asia Certified Kettlebell Trainer (CKT)
FIT Asia Personal Trainer Practical Competency
Exercise is Medicine Singapore (EIMS) Certified
Rehab Express
Fitness Index & IKSFA Kettlebell Training Specialist
BFN Certified Functional Fitness for Pregnancy & Postpartum
Strength Gains
Fat Loss
Kettlebells
Pre and Post-Natal Training
Sleeping
Singing
Dancing
Riding her bike
Eating
I enjoy my training with Atiqah and I feel myself getting stronger with each session.

The training has also helped with my menstrual issues and I have now learnt how to listen better to my body. The training is done at my own pace and at a location and time that suits my schedule, which has been great.

More importantly, Atiqah would often ask about my preferences and she listens and accommodates to my needs while pushing me to progress with consistency.