Chek Yong, a dedicated full-time student at NTU, is pursuing a degree in Sport Science and Management with a specialisation in Sport Science. Alongside his studies, he actively participates in Kettlebell Sports as a competitor and trainer.

Prior to entering university, Chek Yong had a notable presence in the fitness industry. He worked as a group exercise trainer and a strength and conditioning coach for rock climbing. Seeking continuous growth, he pursued certification in sports massage therapy to bridge the gap between exercise and pain management.

His strong interest in the human body and movement allows him to incorporate knowledge from both his experience in the fitness industry and Sport Science degree to help clients achieve pain-free movement.

Chek Yong strongly believes in active communication and learning between the therapist and client to effectively encourage life-long education to better movement.

When not engaged in training or therapy, you may find Chek Yong scaling bouldering walls, fiercely gripping on and eagerly plotting his next move.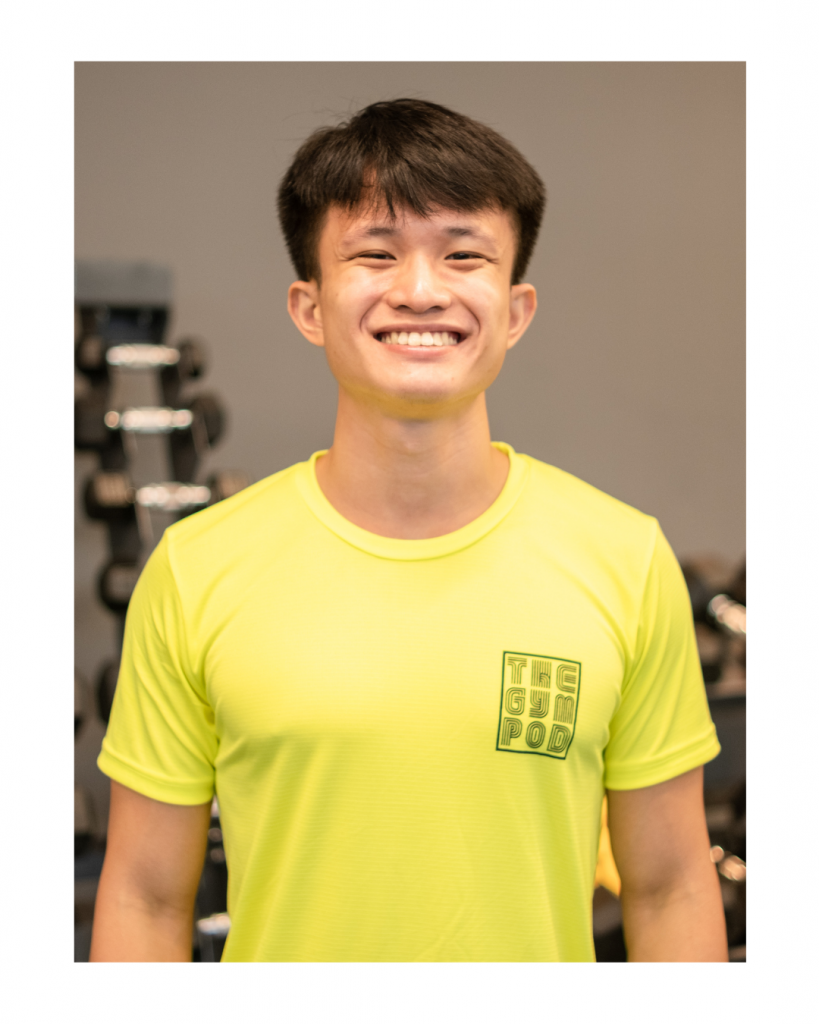 ACE Certified Personal Trainer
FIT Asia Personal Trainer Essential Skills
FIT Asia Functional Tools Coach
Fundamentals of Kettlebell Training Level 1 & 2
Edufit Sport Massage Therapy
ViPR Pro L1 Functional Strength
IKSFA Kettlebell Fitness Training Specialist
Clinical Orthopedic Manual Therapy: Lower Extremities (in progress)
Strength & Conditioning
Sports Massage
Rehab & Pain Management
Kettlebells
Kettlebell Sport
Bouldering
Rock climbing
Kayaking