Hidayah's first foray into fitness was in her university years. Apart from better physical health, the act of staying active also improved her mental wellbeing and granted her a sense of empowerment.
 
Drawing from her own personal journey, Hidayah intimately understands the hurdles one faces when embarking on an active and healthier lifestyle. Motivated by this first-hand experience, she is committed to creating an environment that promotes inclusivity and empathy. Furthermore, having witnessed the life-changing effects of exercise as a form of medicine in her own family and relatives, she firmly believes in its capacity to effectively manage and overcome a wide range of illnesses.
 
As a coach, her aim is to make fitness more accessible and less intimidating for those seeking to improve their well-being. Her mission is to cultivate a welcoming environment where everyone feels valued and supported, regardless of their starting point.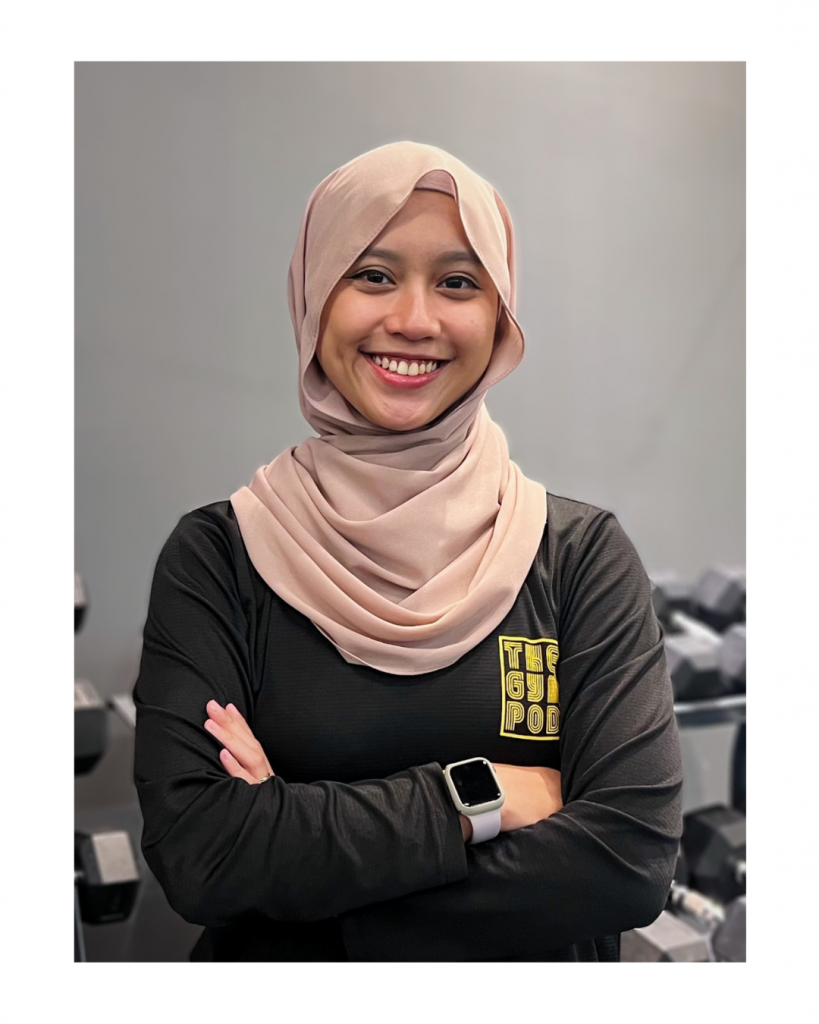 ACE Certified Personal Trainer
Bachelors of Science with Honours (Sport Science and Management)
Exercise is Medicine Singapore (EIMS) Certified
FIT Asia Functional Training Level 1 & 2
International Sports Academy (ISA) Pregnant and Postpartum Exercise Specialist
Girls Gone Strong Women's Health Specialist (in progress)


Women's Fitness
Pre and Post Natal
Trekking
Dancing
Playing Hogwarts Legacy