James has explored various sports, including badminton, muay thai, capoeira, and triathlons, which enabled him to observe and comprehend their different movements. Despite his background as a swimming coach, he discovered that personal training aligned better with his aspirations. Having experienced multiple injuries, he realized the significance of strength training in enhancing people's health and well-being.
James is enthusiastic about the physical and mental advantages that exercise can offer an individual. He believes in his clients' capacity to accomplish their objectives and provides them with unwavering support throughout their journey.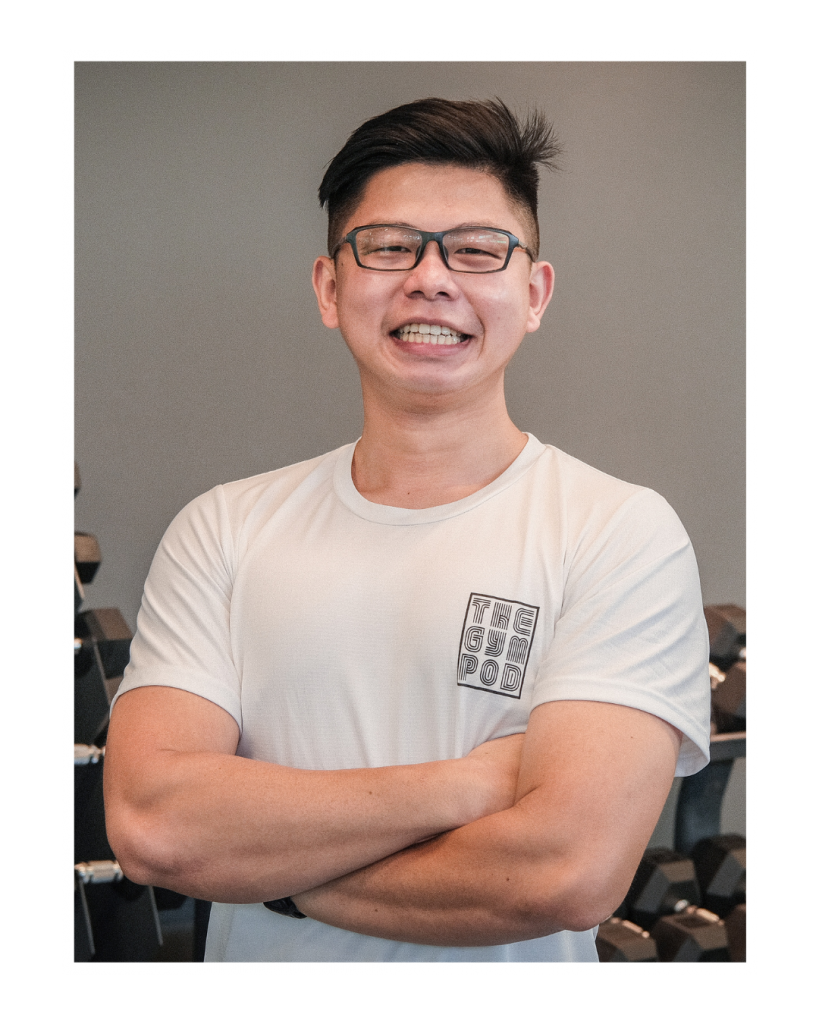 ACE Certified Personal Trainer
Basic Sports Science
Singapore Coach Theory Level 1
Rehab Express
Rehab Essentials
Kettlebell Level 1 & 2
EDUFIT Sports Massage Therapy
EDUFIT Asia Clinical orthopaedic Manual Therapy (Neck/lower extremities)
Institute of Motion – Applied Health & Human Performance Specialist Level 1
Exercise is Medicine Singapore (EIMS) Certified

Precision Nutrition (in progress)
Fat Loss
Sports Rehabilitation
Functional Fitness
Fun through Fitness
Kettlebell Sport
Triathlon
Counterstrike Go
I personally like how James is able to quickly think of alternative exercises should I feel tough executing it, while maintaining the objectives of that particular training session.

He is certainly friendly, engaging and most importantly, empathetic towards my commitment and efforts to push myself in every training session. I feel safe training with him as he plans and customizes my workout differently to work on my weak areas, while making sure that I can accomplish the desired outcomes safely.

At the end of every session, he gives and seeks feedback. It is these personal touches that keep me motivated to be present punctually for every session with him.