Kayleigh is an ACE Certified Personal Trainer with a specialization in rehabilitation and kettlebell training. As part of her passion for teaching, Kayleigh works as an Assistant Educator at one of the Fitness academies in Singapore, where she helps teach Kettlebell Level 1 & 2 and Functional Tools Coach courses.
Her passion is to make her clients feel more confident and empowered by improving their overall health. As part of her training philosophy, she uses a health-focused approach to help clients move better. She believes that by helping people move better, they can do whatever they love most, with the people they love most.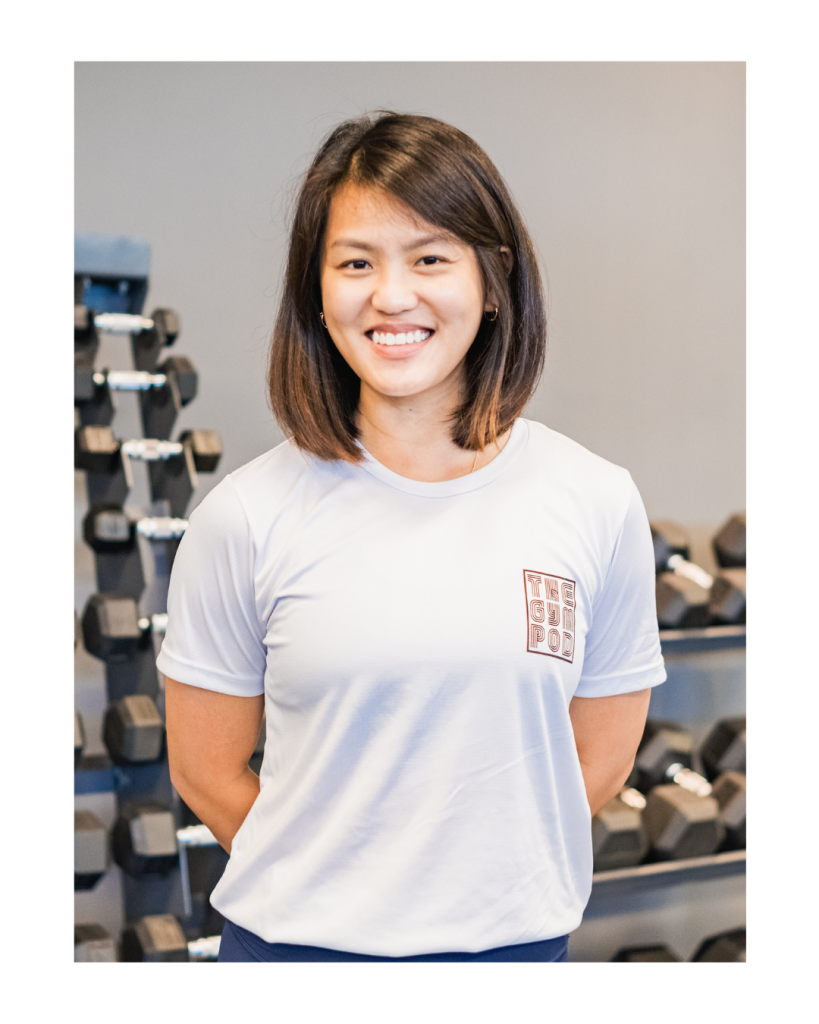 ACE Certified Personal Trainer
Kettlebell Training Specialist
Precision Nutrition Level 1 Coach
Rehab Express
Rehab Essentials
TriggerPoint Level 1 & 2
Exercise is Medicine Singapore (EIMS) Certified
ViPR Pro L1 Functional Strength
Institute of Motion – Applied Health & Human Performance Specialist Level 1
ViPR Pro L2 Team Training (in progress)
Fat Loss
Rehabilitation
Kettlebells
Kettlebells Sport
Travelling
Eating
Hot serving of medium spicy mala
As a beginner in the gym, I have developed an interest in strength training under the guidance of my personal trainer, Kayleigh. She has an ability to bring out the best in me, motivating me to work harder. Through her guidance, I have discovered my liking for strength training and realized that my limits are not set.
I love the flexibility of training at the Pod with a personal trainer. There is no hard selling of packages like the traditional gym and the bells and whistles overheads that you pay for. I have had a personal training package at a traditional gym before and I can say that I learned 200% more with Kayleigh in one session compared to the one I had in the past. I feel good after completing each session, which is a good way to de-stress from the demands of a full time working mother.

Kayleigh is friendly and approachable like a personal friend! I can be honest with her, like whether I kept up with exercises at home, or whether the exercise is too intense for me. I also love it that she sends me WhatsApp of the exercises done for each session so that I can do at home. Over time I have built up a good set of upper body, core and lower body exercises which I can mix and match for my own exercise session.

The Gym Pod is my preferred training location due to its proximity, only 200m from my house, making it highly convenient. It offers privacy, so I have exclusive access to the space with my trainer, and I don't have to wait for equipment. Additionally, I feel more comfortable since there are no other gym-goers around.