Mainisah, also known as 'Mai', specializes in bodyweight strength, speed, and agility training. She recognizes that everyone is different and creates personalized programs tailored to your level of intensity. Her clientele is primarily interested in weight loss, strength training, and body toning. Her sessions involve boxing, explosive movement drills, and a full-body workout that will push you to your limits, but you will still enjoy it!
Mainisah is also a sports massage therapist and is happy to provide massage tips before or after your training sessions.
When she's not coaching, she competes in sports at the national and international levels, including Pencak Silat, volleyball, soccer, touch and contact rugby. Currently, she has rekindled her love for calisthenics and kettlebell sport.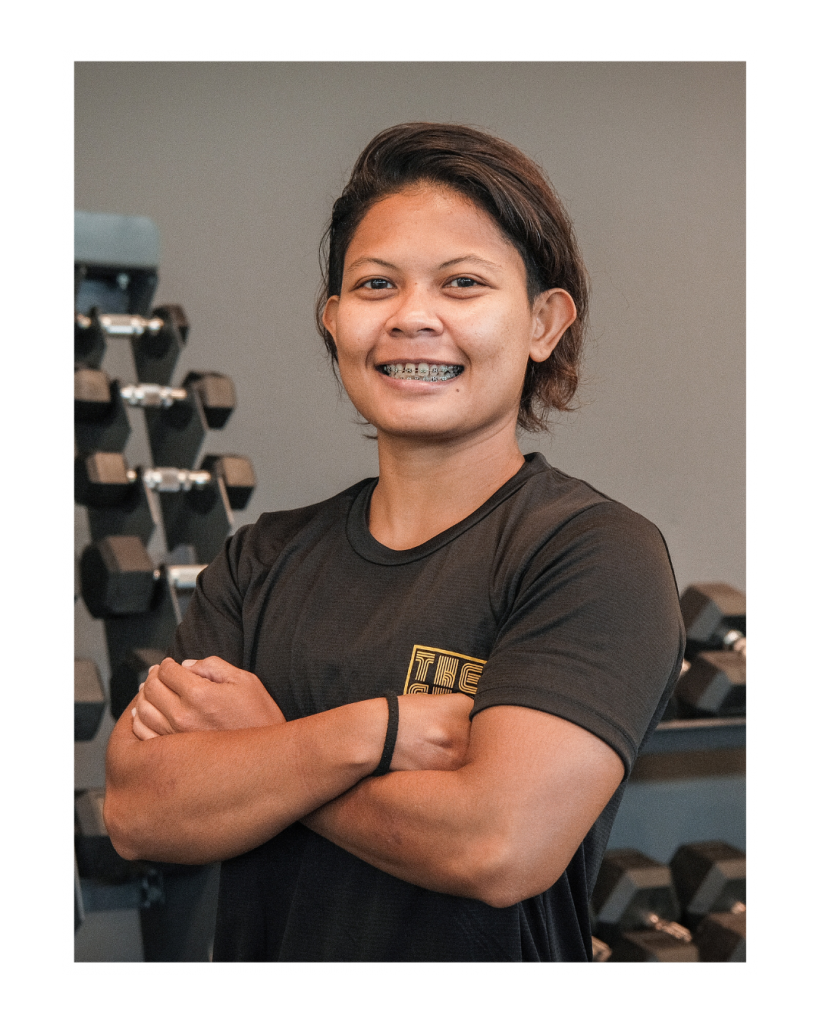 NCSF Certified Personal Trainer
NCSF Sports Nutritionist Specialist
Certified Mental Wellness Coach & Facilitator
Triggerpoint Level 1 & 2
Rehab Express
Kettlebell Level 1 & 2
Suspended Fitness Training Level 1 & 2
EDUFIT Asia Sports Massage Therapy & COMT Lower Back & Pelvis
Exercise is Medicine Singapore (EIMS) Certified
Strength Gains
Fat Loss
Speed & Agility
Sports Massage
Kettlebell Sport
Sports
Calisthenics
For beginners starting out with weights and targeted training, Coach Mai's patient and encouraging style is helpful in easing participants into various exercises.

Her program is progressive, and she pays close attention to your fitness goals, stretches you sufficiently, and ensures you feel safe during the training regime. I appreciate Coach Mai's professionalism and holistic approach to help me learn and improve my fitness.
I signed up for The Gym Pod Personal Training with the intention to learn how to use the different gym equipment and Mai has helped me to achieve that.

I think it's good that Mai is very particular about the proper form when executing the exercises, as it ensures my safety. She has exposed me to the use of kettlebell as a cardio and strength training tool which I never would have touched if not for her. Sign up with her if you need a professional, patient and approachable trainer!