After seven years as an Early Childhood Educator, Natalie followed her passion for fitness and health and took a leap of faith to become a Personal Trainer. With almost eight years of experience as a competitive powerlifter in the U63 division, Natalie recently won Top Female Lifter at the Singapore Powerlifting Open 2022!
As an ACE Certified Personal Trainer, Natalie aims to make fitness and health accessible to everyone. She hopes to break down stereotypes and barriers towards weight lifting by spreading the benefits of resistance training.
Natalie's ultimate goal as a coach is to encourage a healthy and active lifestyle while building her clients' confidence both inside and outside the gym!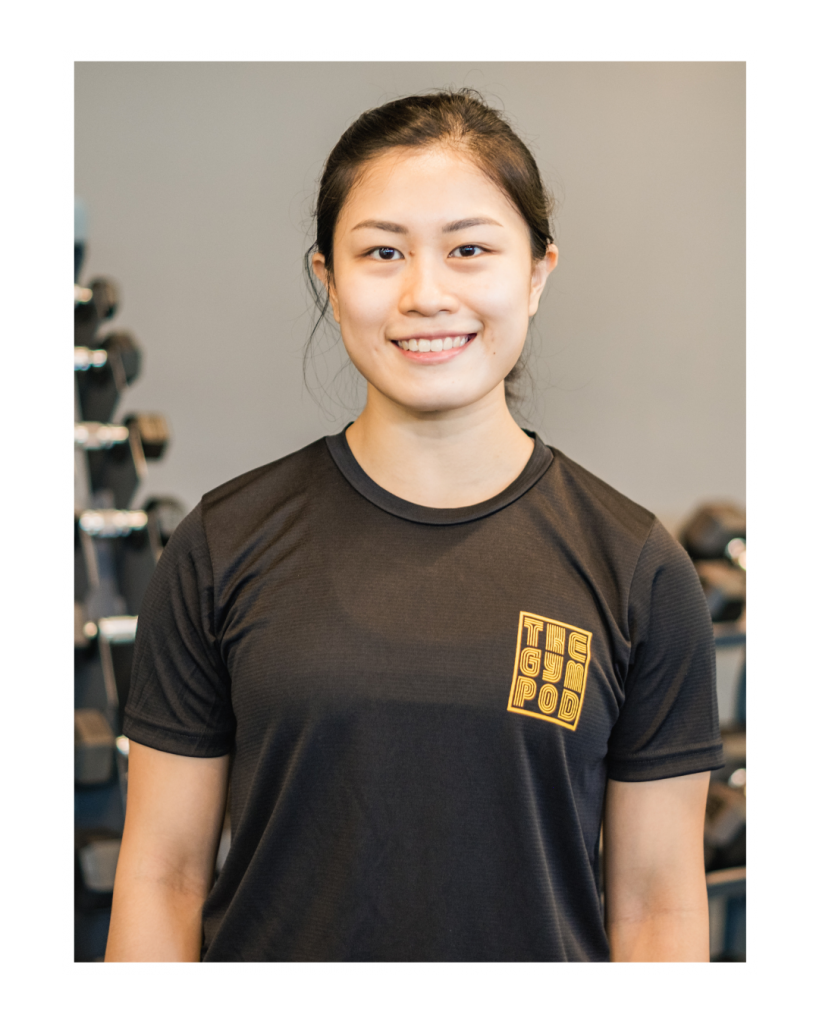 ACE Certified Personal Trainer
FIT Asia Fundamentals of Kettlebell Level 1 & 2
Girls Gone Strong Pre- & Postnatal Coaching (in progress)

Precision Nutrition Level 1 (in progress)
Strength Training
Fat Loss
Natalie is always positive and encouraging during our training sessions. She starts by checking in with me, taking feedback to come up with a suitable workout plan for the day. The plan is easy to follow, and I appreciate how each exercise is demonstrated and explained clearly. This helps me understand which muscle groups I should be targeting.
The training session is always a lot of fun and never the same, which makes me look forward to the next one. Through our sessions, I have learned proper techniques for using gym equipment, how to exercise safely, and how to maintain proper posture during various workouts. I also discovered that exercise can be enjoyable, and I have been motivated to push myself harder every session to become fitter and healthier.
Thank you, Natalie, for all of your wonderful training sessions. I will definitely use what I have learned and book more sessions with you again soon 😊
Prior to meeting Natalie, my workout sessions always felt like maximum suffering but with minimal results. I would follow online workout videos and visit the gym, but I was scared of using most of the equipment and the possibility of getting injured.

However, with Natalie, I feel more confident than ever. Her vast knowledge and utilization of every gym equipment have been incredibly helpful. Each session is a satisfying full-body workout that enables me to push my limits every time. Not only has my physical strength improved, but my mental health as well. Natalie is patient and kind, customizing each workout to my level.

I appreciate how she emphasizes proper form and breathing instead of rushing me through exercises. Thank you, Natalie!