The Gym Pod @ Changi Airport Connector
THE GYM POD @ Changi Airport Connector | Beside Changi Airport T2
Address: 60 Airport Boulevard #01-T2 S-02, Singapore Changi Airport S819643
Hours: 24 Hour
Looking for a gym in Singapore that offers 24-hour access and a private workout environment? The Gym Pod, located at Changi Airport Connector beside Changi Airport Terminal 2, is the perfect choice for fitness enthusiasts.
Our gym, situated at Changi Airport Connector, is a standout option for those seeking a fitness facility in Singapore. With round-the-clock availability, we provide the flexibility you need to work out at your convenience, whether it's day or night.
What makes The Gym Pod truly unique is our emphasis on privacy and exclusivity. We understand the importance of a distraction-free workout space, which is why we've designed our facility to ensure a private and comfortable exercise environment.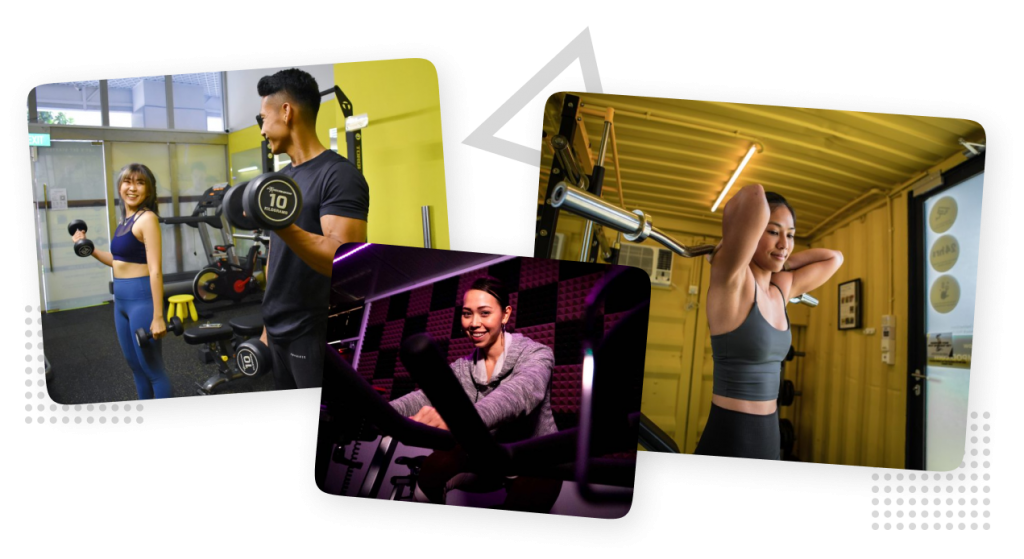 Each session is 30 mins long.

Book consecutive blocks of 30 mins sessions.

Reccommended duration is 60mins.
PTX Smart Interactive Mirror
Smith Machine
Treadmill
Dumbbells (2kg to 20kg)
Adjustable Exercise Bench
Exercise Mat
Exercise Bands
Exercise Bike
EZ Bar
7ft Bar
Cable Pullet (Stacked Weights)
By Bus
Nearest bus stop: Changi Airport PTB22 (ID: 95129)
Buses: 24, 27, 34, 36, 53, 110, 858
By MRT
Nearest MRT Station: Changi Airport MRT Station
CHANGI AIRPORT TERMINAL 2 BUILDING, 60 AIRPORT BOULEVARD SINGAPORE 819643
MON-FRI: Before 5/6 PM $0.035/min from 12midnight to 12midnight the following day. MON-FRI: After 5/6 PM $0.035/min from 12midnight to 12midnight the following day. SAT: Charges same as weekdays. SUN / PUBLIC HOLIDAYS: Charges same as weekdays.