Affordable Personal Training
Starting at SGD 80 per hour
Looking for a personalised fitness training experience?
Consider our Personal Training!
At The Gym Pod, we believe that personalized training is the key to achieving your fitness goals. That's why we offer private training sessions in discreet spaces, so you can exercise with confidence and comfort. With multiple Pods conveniently located across Singapore, you can choose a location that suits you best.
Our one-on-one training sessions are affordable, starting from as low as $80 per session, so you can enjoy the benefits of personalized training without worrying about breaking the bank.
Our experienced trainers are committed to helping you succeed, whether you want to lose weight, build muscle, or simply improve your overall health. With The Gym Pod's personal training, you can trust that you're receiving quality guidance and support on your fitness journey.

So why wait? Let us help you achieve your fitness goals today!
4 Steps to Ignite Your Greatness

We're eager to get to know you better, learn about your current lifestyle, and assess your fitness and health level. 
Fill out the form below. This will help us match you with a coach who is the perfect fit for you!

We will assign you to one of our qualified coaches based on your unique goals, lifestyle preferences and priorities. We'll make sure you get the support you need to achieve your goals.

Let's get you started on your training! 
Plan with your coach the perfect day and Pod location that works for you. Get ready to crush your fitness goals in a spot that you'll love!

Get ready to embark on an exciting training journey! You and your coach will work hand in hand to help you achieve your goals, and we're confident you'll enjoy the process every step of the way. Let's do this!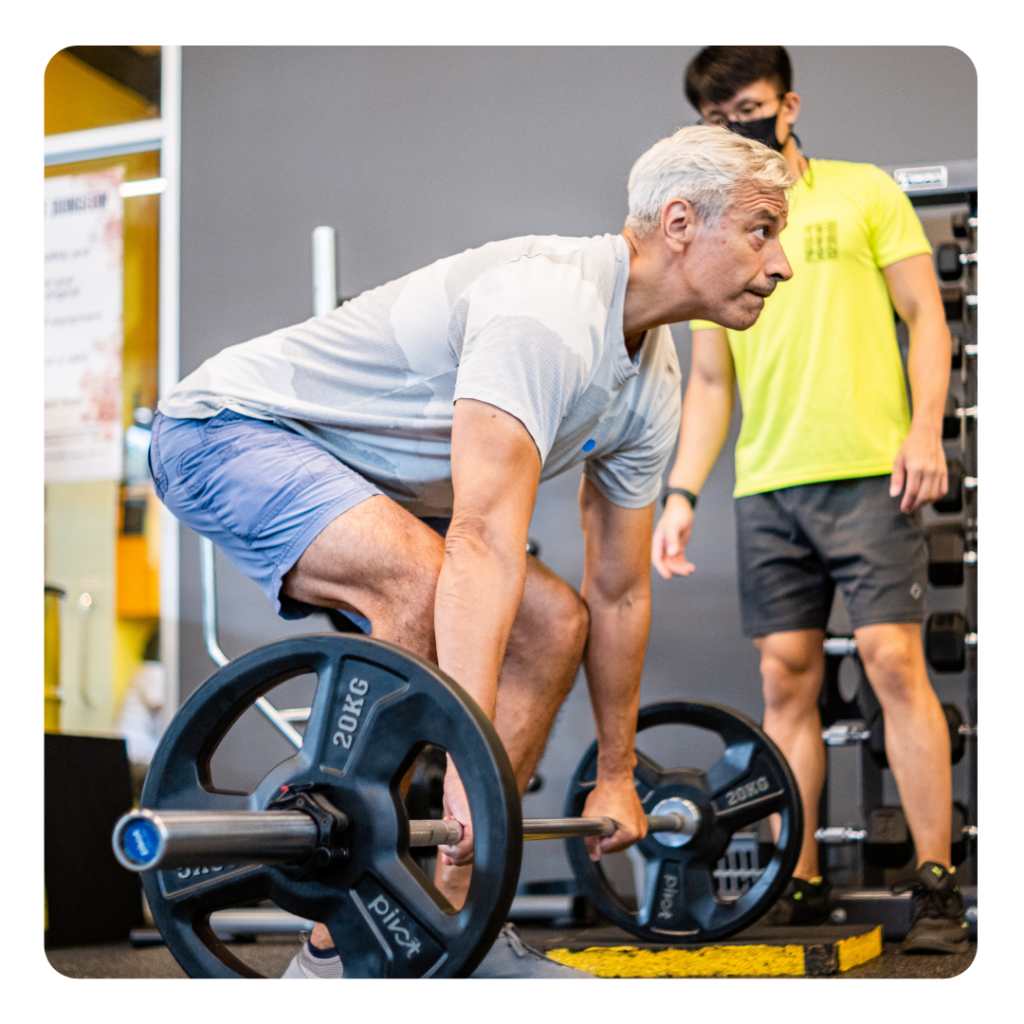 Curated workout by your personal coach to fit your fitness level and personal schedule, giving you personalised guidance every step of the way.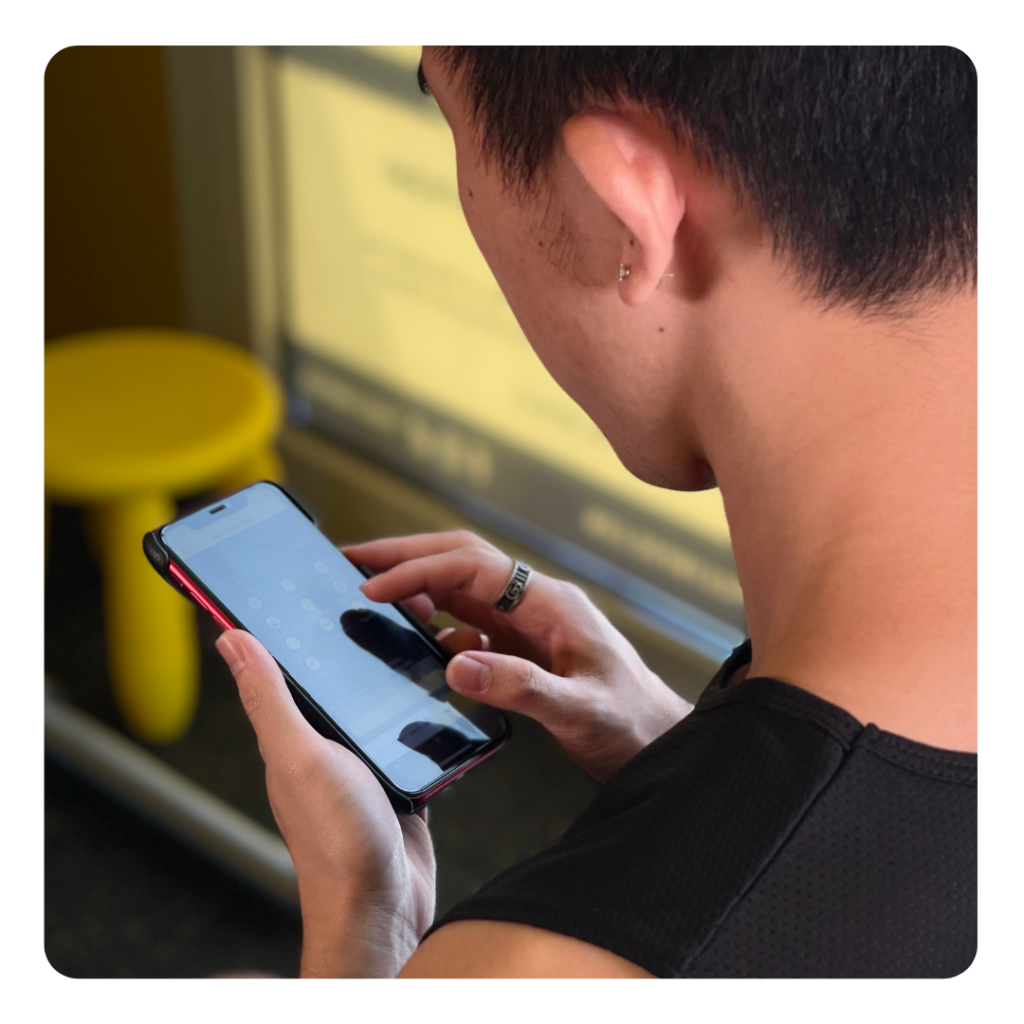 Your coach monitors your progress and checks in with you to keep you consistent, celebrate your wins and push you when needed.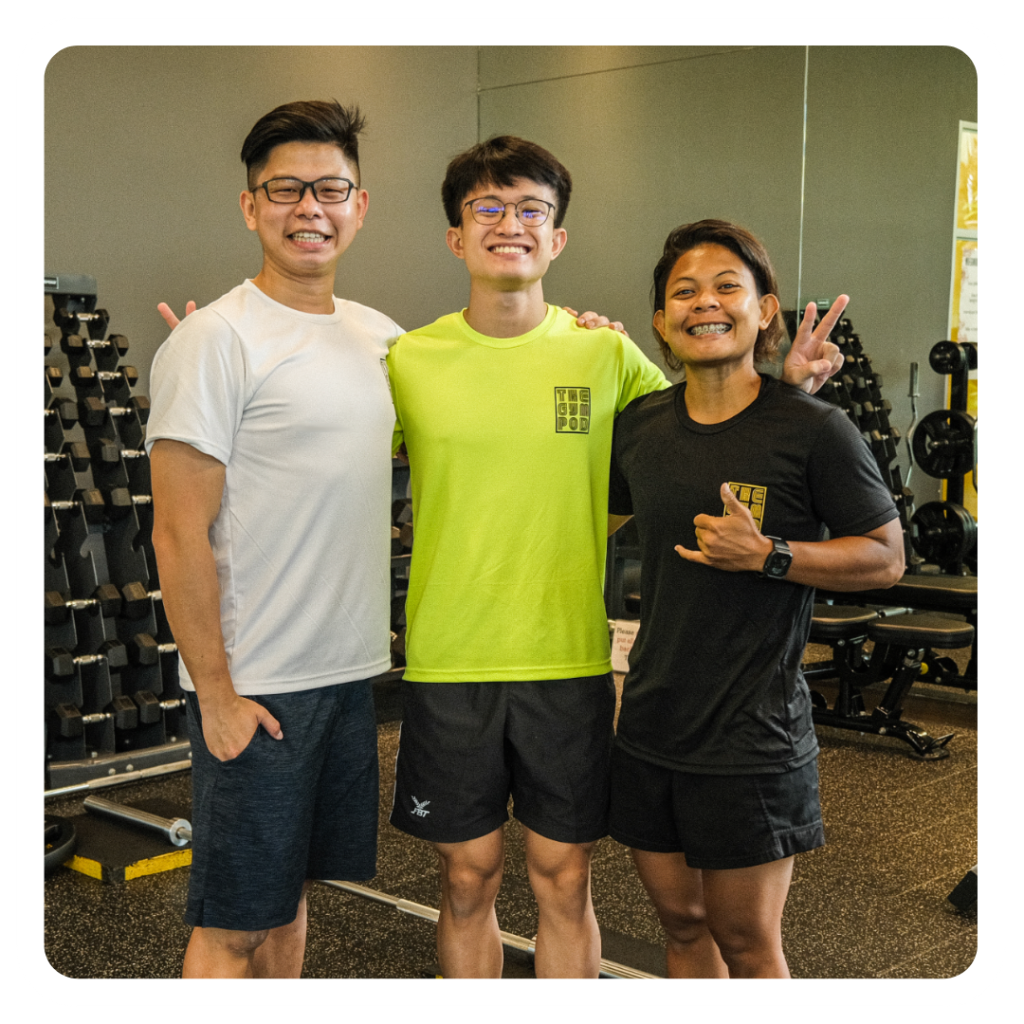 Our coaches are highly knowledgeable and committed to continuous improvement through staying updated with evidence-based practices.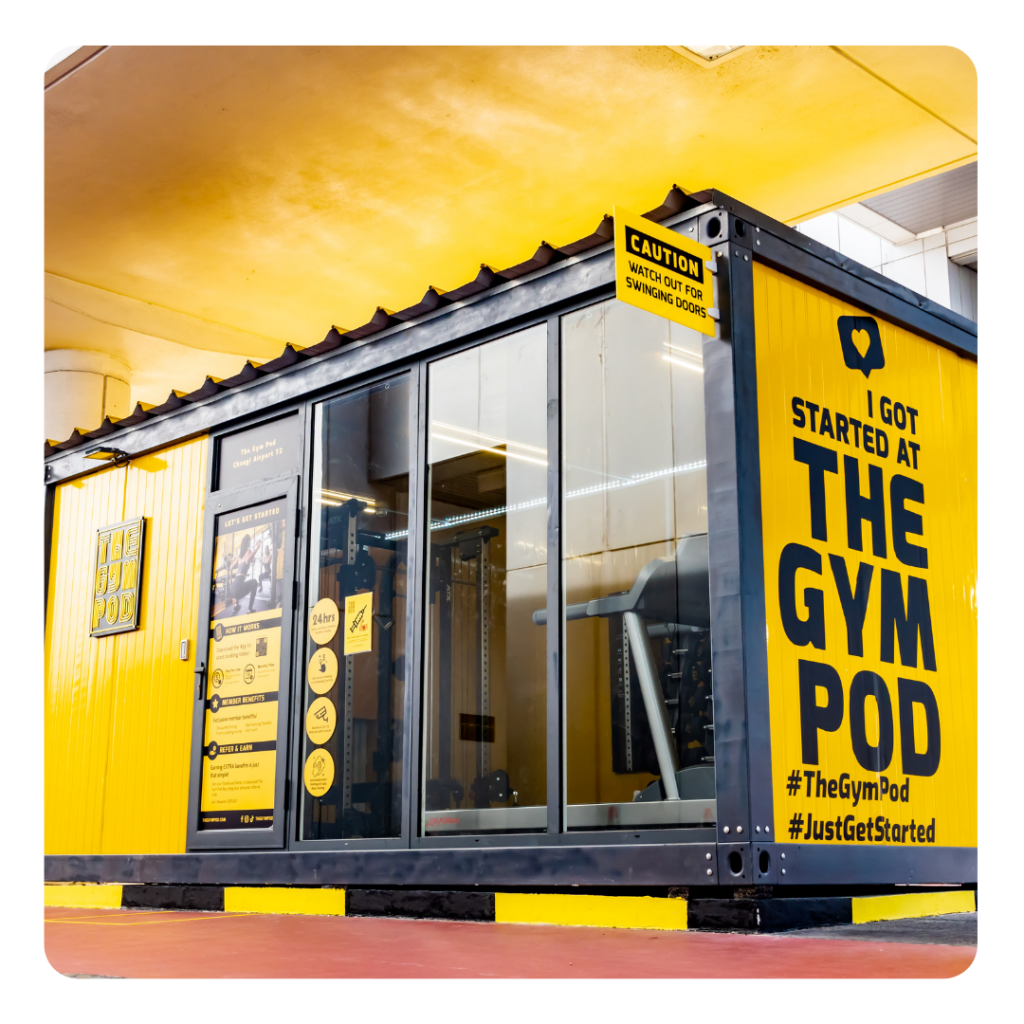 With over 50+ Gym Pods located islandwide, whether you're coming from work or home, you'll find a convenient location nearby for your training.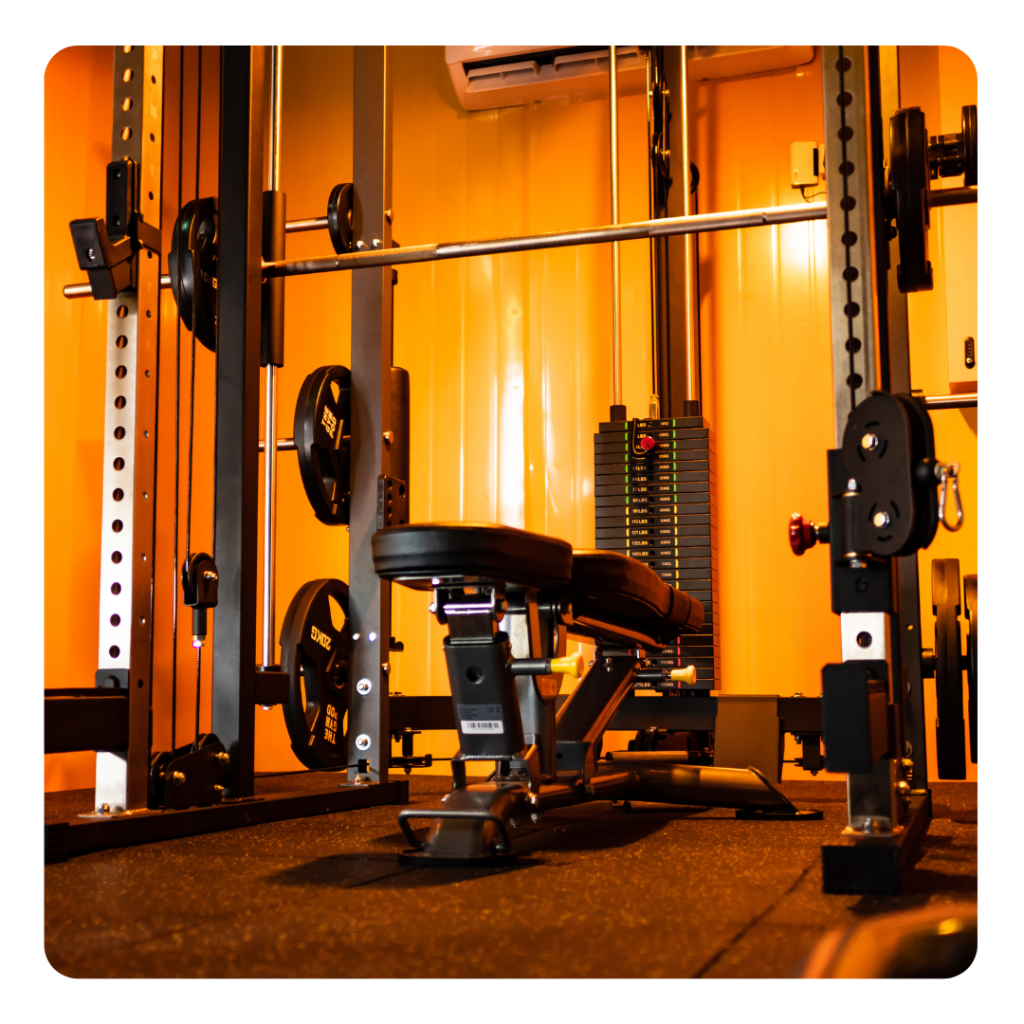 Our Pods are fully enclosed and private –  providing you the privacy and sense of security when you train with your coach.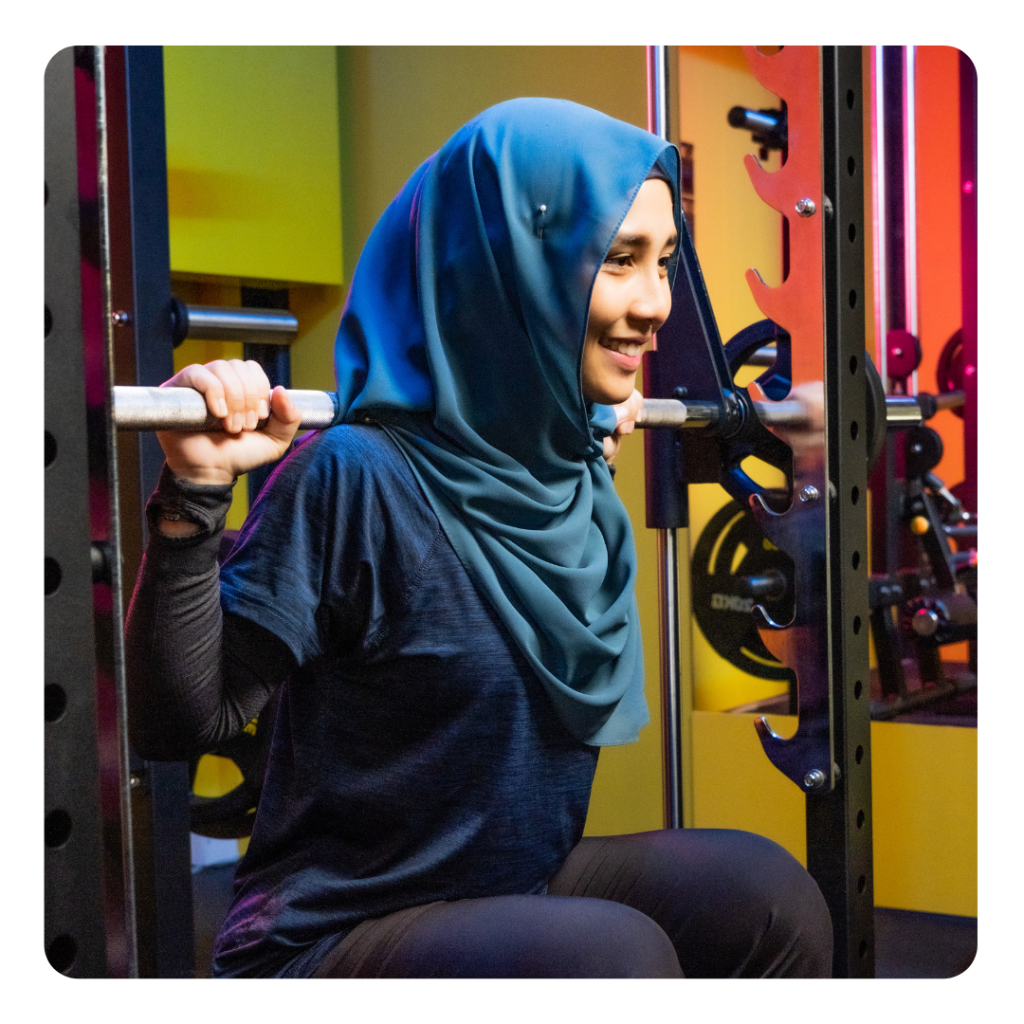 Work out on your own schedule and at your own pace, without the need to book appointments or wait for equipment.
Goal-specific Training Programmes
Personal Training Packages
Achieve your health and fitness goals with personalised training sessions as low as SGD 80 per hour
Subscribers enjoy additional 10% discount on all packages
1-1 onsite session with coach

Personalised programme
1-1 onsite session with coach

Personalised programme

Weekly check-ins
1-1 onsite session with coach

Personalised programme

Weekly check-ins
1-1 onsite session with coach

Personalised programme

Weekly check-ins