FUNCTIONAL GROUP TRAINING
The Grit Pod concept dedicated to functional training and dynamic movement. With multiple dedicated strength stations and a large, open functional space, you'll have more than enough options to unleash your inner beast!
The Grit Pod can host up to 2 pax per station – with 3 stations inside, this Pod has a maximum capacity of 6 pax. Private coaches and trainers are welcomed to book the entire Pod for their own private group sessions. For the most up-to-update schedule and pricing, make sure to download The Gym Pod App.  
1. SELECT BOOKING DETAILS
Search The Gym Pod App, locate The Grit Pod and select your designated time slot. 30-min sessions are available on a 24/7 basis.
Select a singular station and indicate for 1 or 2 pax. OR opt to book the entire Pod to secure the entire space for you and your friends (up to 6 pax).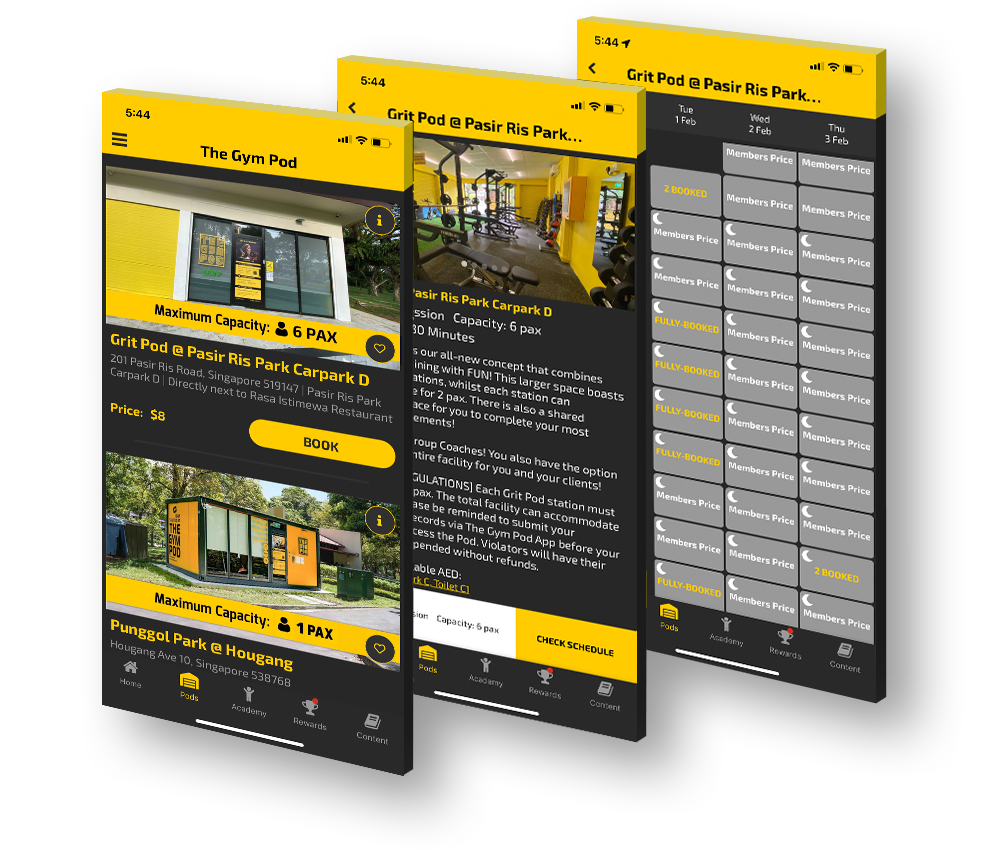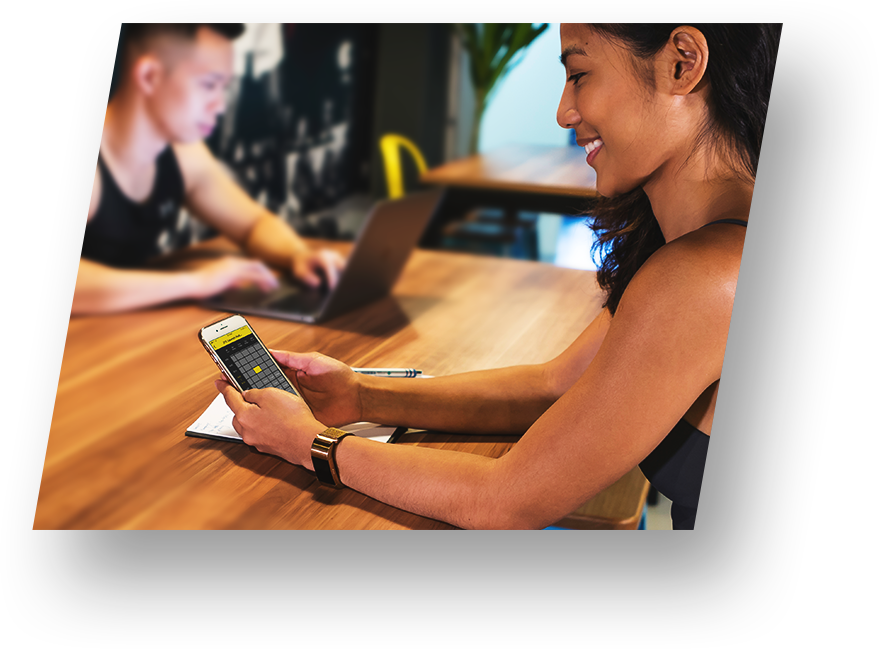 You can secure your session by booking up to 5 days in advance. To unlock the booking schedule 30 days in advance, please consider our Subscription Plans. Check out our affordable Monthly Plans!
2. MAKE PAYMENT TO CONFIRM YOUR BOOKING
We accept all major debit & credit cards.
Save your card securely for easier future Pod bookings Easily reschedule your booking via the app
To access the Pod, tap on "Open Door" on the App to unlock the door. 
Please proceed to your designated station [A/B/C]. You may store your belongings at your station. Please refrain from using equipment from other stations that you have not booked. Shared equipment is only designated in the functional open space.
ONCE YOUR GRIT SESSION IS COMPLETE…
Please ensure you have ample time to return all the equipment back to its designated area. Do remember to clean and wipe down all equipment after use to leave it clean and tidy for the next user.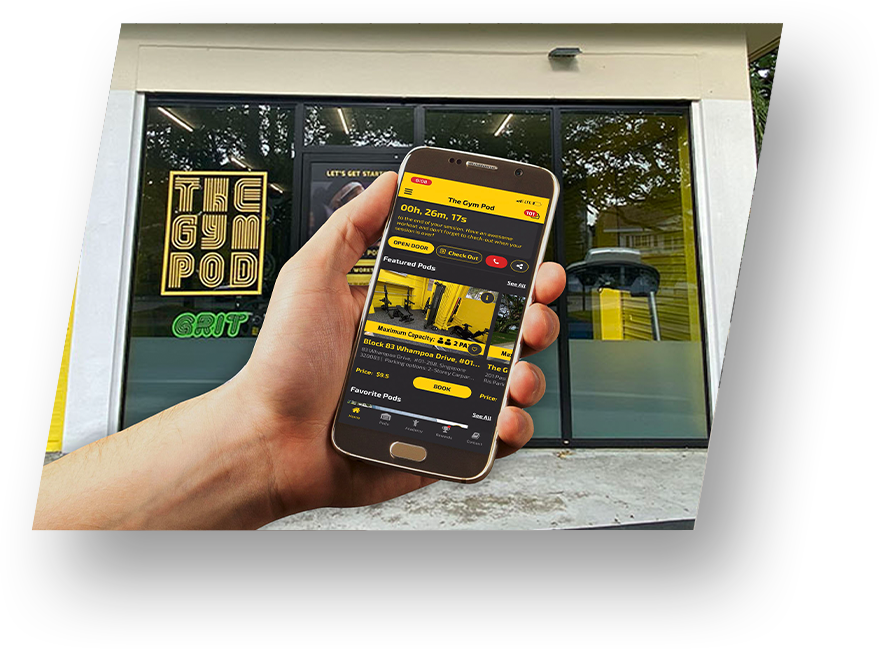 Choose from a variety of Pods that fit your training needs and complement your workout schedule. Click the links to learn more about each one.
Strengh Training: Learn More!
HIIT Cycling: Learn More!
Private Class Studio: Learn More!
Combat Conditioning: Learn More!
Functional Training: Learn More!