Spin into a New Dimension.
IMMERSIVE SPIN CLASSES, ON-DEMAND.
The Spin Pod is our first Pod dedicated to class-based fitness and features a wide variety of virtual spin classes. Our class selection caters to all difficulty levels: whether you are spinning for the first time or are an experienced spinner!
1. SELECT CLASS, DATE & TIME YOU WISH TO BOOK
Search the calendar to book the spin class of your choice. Classes are available on a 24/7 basis, with a wide variety of programmes to choose from.
Choose between virtual reality immersions or intensive HIIT workouts with professional instructors. You can book a single bike or the entire Pod (with current COVID restrictions, max capacity is 2 pax).
Please take note, in order to accommodate for sufficient set up and clean up time:
45 min sessions indicate total class length of ~30 minutes
60 min sessions indicate total class length of ~45 minutes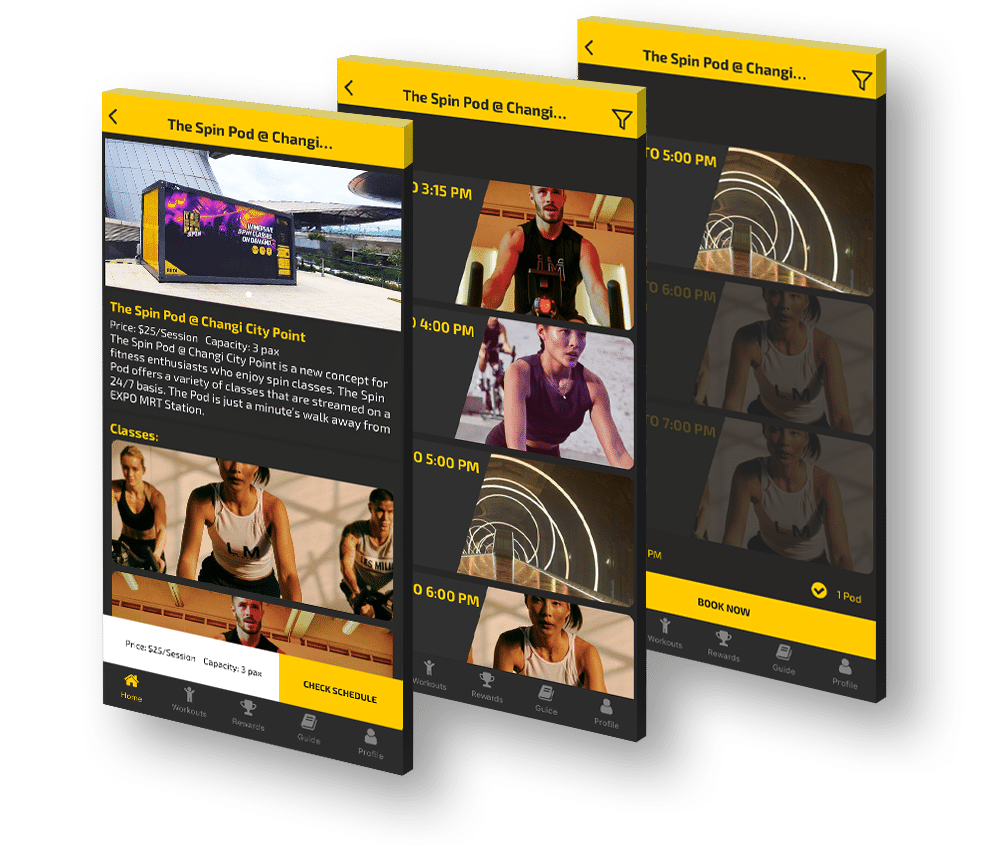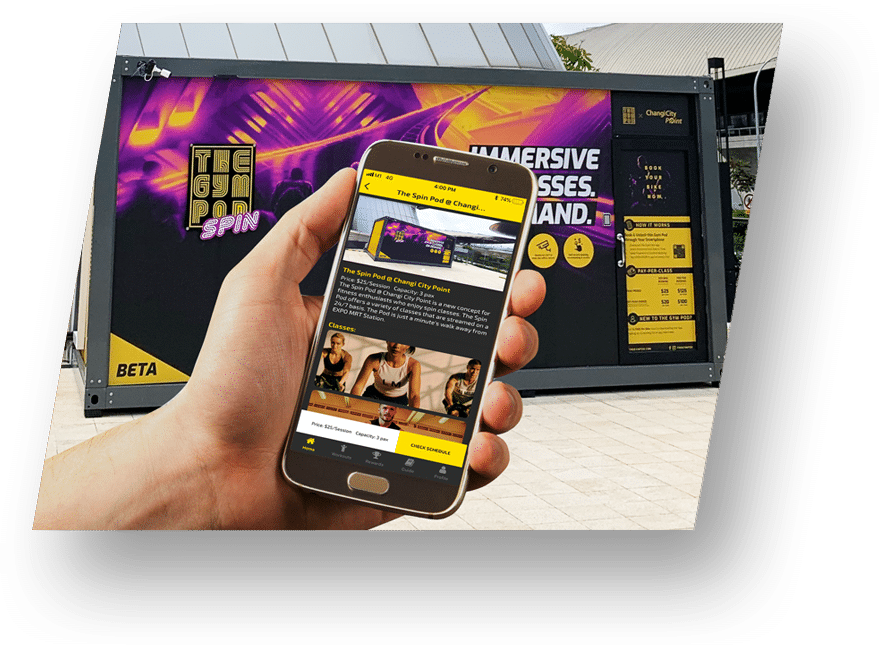 PRICING
PER BIKE
PER POD

PEAK PERIOD

$25 per class
$80 per class

OFF-PEAK PERIOD




Mon-Sun: 12am-7am

$15 per class
$50 per class
You can secure your seat by booking up to 5 days in advance.
Want to save more money on your classes? Check out our affordable Monthly Plans!
2. MAKE PAYMENT TO CONFIRM YOUR BOOKING
We accept all major debit & credit cards.
Save your card securely for easier future Pod bookings Easily reschedule your booking via the app
Once it's time for your session, a 'Door Open' button in the mobile app will enable you to unlock the Pod's door.
Please proceed with setting up your bike. In 5 minutes, lights will turn off, the screen will turn off, and class will
automatically begin! Prepare for an experience of a lifetime!
ONCE YOUR SPIN CLASS IS COMPLETE…
The projector, lights and air conditioning will turn off automatically. You can simply push a button beside the door to
open it and exit the pod!
3 types of classes to choose from
45min sessions = actual class length of ~30mins
60min sessions = actual class length of ~45mins
Open the Door via the App once your session starts.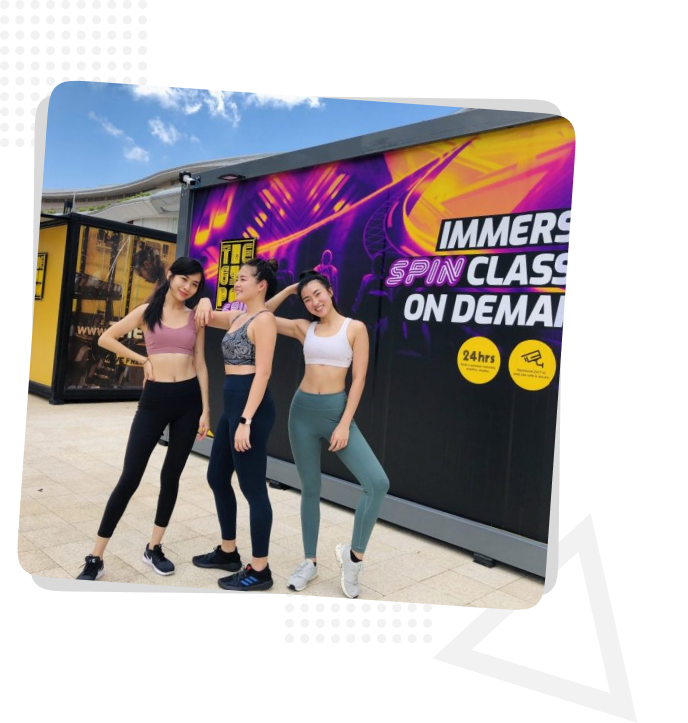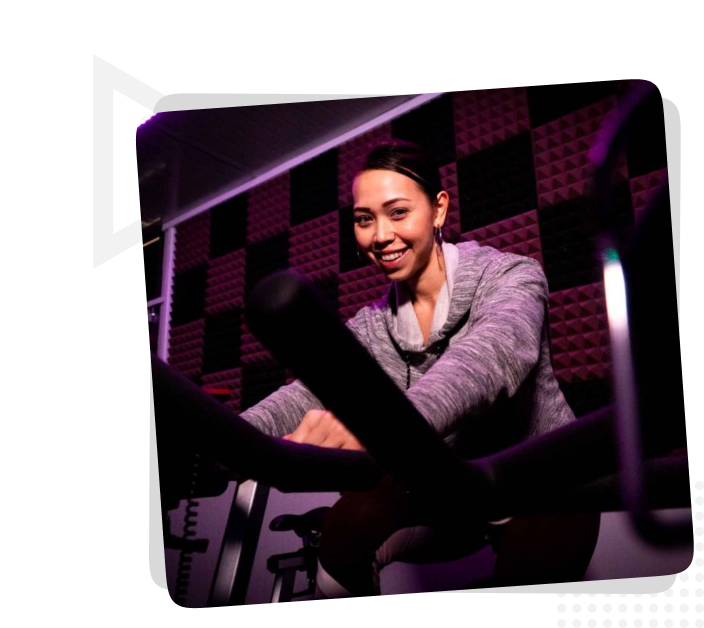 Spin along to the class….
Grab your belongings and exit the Pod
Choose from a variety of Pods that fit your training needs and complement your workout schedule. Click the links to learn more about each one.
Strengh Training: Learn More!
HIIT Cycling: Learn More!
Private Class Studio: Learn More!
Combat Conditioning: Learn More!
Functional Training: Learn More!